Silvia Moreno-Garcia's GODS OF JADE AND SHADOW Is NPR Favorite
Congratulation to GODS OF JADE AND SHADOW by Silvia Moreno-Garcia for being named an NPR Favorite Book of 2019! This is Silvia's second time on the list and it also marks the seventh consecutive year in which a JABberwocky client has been included in NPR's annual list of Favorite Books.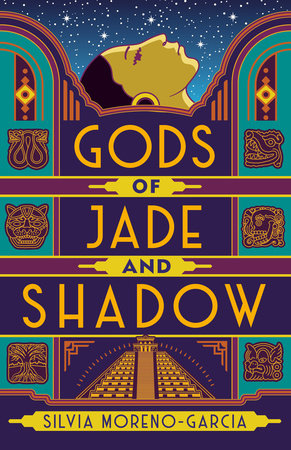 Set in 1920s Mexico, GODS OF JADE AND SHADOW centers on Casiopeia Tun, a  young woman who dreams of escaping her life as an unappreciated drudge in her wealthy grandfather's home. When she opens a mysterious box in her grandfather's room, she accidentally unleashes Hun-Kamé, the Maya god of death. With their fates now intertwined, Casiopeia must accompany Hun-Kamé on a road trip across Mexico to help recover his throne from his treacherous brother. If they fail, they will both perish. But if they succeed, then all of Casiopeia's wildest dreams will come true.
Petra Mayer, editor of NPR books, praises GODS OF JADE AND SHADOW, saying, "Moreno-Garcia spins her story out to stranger places, rejecting the easy arc of a fairy tale. You'll be left wondering where Casiopeia will go next — and longing for more of her magical world."
Here's a brief retrospective of previous NPR honorees, with links to buy the books:
2018: Daniel José Older, DACTYL HIL SQUAD (buy); Ailiette de Bodard and Lavie Tidhar for their short story contributions to A THOUSAND BEGINNINGS AND ENDINGS, edited by Ellen Oh and Elsie Chapman, (buy)
2017: Daniel José Older, SHADOWHOUSE FALL (buy)
2016: Silvia Moreno-Garcia, CERTAIN DARK THINGS (buy)
2015: Daniel José Older, SHADOWSHAPER (buy)
2014: Marie Brennan, THE TROPIC OF SERPENTS: (buy)
2013: Marie Brennan, A NATURAL HISTORY OF DRAGONS (buy)
---