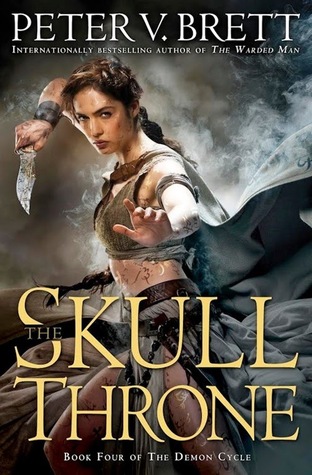 It's always great to start the week by sharing recognition for our authors! First up, Peter V. Brett is a finalist for the Grand Prix de l'Imaginaire Award, which is the French-language equivalent of the Hugo or Nebula. Peter's Demon Cycle series has been nominated in the category for Roman etranger (foreign novels translated into French), and the winners will be announced in May.
Brandon Sanderson's THE RITHMATIST was recently selected for the Rebecca Caudill Young Readers' Books Award 2016 Master List! This is Illinois' Children's Choice Award for students in grades 4-8. Previous selections include The Hunger Games by Suzanne Collins and Wonder by R.J. Palacio.
Last March, Brandon's other bestselling YA novel, STEELHEART, was nominated for the Georgia Peach Award for Young Readers and the winners will be announced next month.
We're also very excited to share that two Tachyon titles (for which we represent foreign rights) are finalists for the Nebula Award for Best Novella: WE ARE ALL COMPLETELY FINE by Daryl Gregory and YESTERDAY'S KIN by Nancy Kress.